Deciding on a wine or spirit to bring to a holiday party can be stressful. With thousands of options to choose from, it can seem like trying to pick a needle out of a haystack. You want to offer a rich, delectable beverages and perhaps even give some background on the libation you brought. The process of choosing Christmas spirits shouldn't take you out of the Christmas Spirit. Lucky for you, Vintegrity has compiled a handy list of their favorite holiday selections to help make your holiday drink decision a breeze.
WINES
Trentadue – La Storia Cabernet Sauvignon (MO Portfolio)
From Alexander Valley in Sonoma County, California comes this beautifully dark Cabernet Sauvignon. This classic wine variation is always a big hit among wine drinkers. Trentadue's La Storia Cabernet Sauvignon features unique hints of cocoa dust, vanilla, and smoky maple, giving it a lovely aroma with the taste of blueberries, blackberries, and black licorice.  Hints of herbs and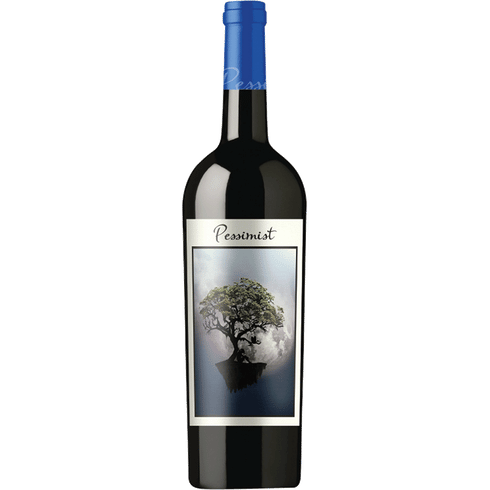 minerals add an extra layer of depth to the flavor palate. Acidity and soft tannins are artfully balanced in the juicy, deep red wine.
Daou – Pessimist Red Blend (MO & KS Portfolio)
A meticulous red blend is a great choice for holiday parties because of its appeal to a wide range of people. This selection from Daou, a winery in California, is skillfully comprised of Syrah, Petite Sirah, Zinfandel, and Tannat. This wine mimics old traditions while still infusing the fruitiness of fresher, newer wines. It tastes of elderberries, truffles, cocoa, cardamom, eucalyptus, leather, and cherry pipe tobacco. This combination gives the wine an elegant, weighty lushness that is distinctly smooth.
Kongsgaard – Chardonnay (MO Portfolio)
Kongsgaard is known for making incredible wines, like this Chardonnay, which has been a crowd favorite since its first batch was produced back in 1996. This intensely fresh white wine is almost electric on the palate. Strong citrus flavors work in tandem with hints of peach, pear, candied ginger, and honeycomb. This wine leaves a delightful impression with a long, zesty finish, thanks to its 22 month aging process. This complex white wine pairs well with many different types of food, making it perfect for any holiday party.
Pride Mountain – Merlot (MO & KS Portfolio)
Pride Mountain Vineyards is located in Santa Rosa, California, expert in creating big, bold, red wines, and this Merlot is no exception. This wine is exploding with dark, stone fruit flavors like black cherry and plum. Its striking roundness is pure and clean yet velvety soft at the same time, with notes of slate minerals, caramel, and licorice. This wine is perfect for pairing with hearty holiday foods like lamb, matching their intensity effortlessly.
Chappellet – Pritchard Hill – Chenin Blanc
On a mountainous hillside in Napa Valley sits Chappellet – Pritchard Hill, a vineyard that has been producing some of California's most notable wines since the 1960s. This Chenin Blanc is a beautiful California rendition of beloved Loire Valley white wines. This wine is bright and lively with aromas of citrus blossom, Meyer lemon, orange zest, apricot, and fresh-cut hay. The natural acidity is complimented by delicate tropical notes. If you are attending a holiday party with spicier dishes or ones featuring fish, then this wine is an indisputably good accompaniment.
SPIRITS
Koval Four Grain Whiskey
This 94-proof single barrel whiskey is ideal for sipping on throughout the holiday season. It is aged in heavily charred oak barrels and is crafted from a mash bill of oat, malted barley, rye, and wheat. Its flavor profile features a banana nose and creamy palate with a spicy finish. The hints of cinnamon, caramel, and cake spices make this whiskey a great addition to any holiday gathering you have planned this year.
Starlight Distillery Simon's 1794 Gin
Cranberry gin fizzes are quintessential holiday cocktails, and if you plan to prepare them for a party you are attending this year, you will want to start with this award-winning gin. Simon's 1794 Gin from Starlight Distillery is a certified craft distilled spirit and was awarded a bronze medal by the American Distilling Institute in the contemporary grain-to-glass gin category. A graceful combination of juniper, coriander, citrus, cubeb berry, and cardamom botanicals give this gin a refreshingly smooth taste.
Tequila Fortaleza Reposado
For the tequila enthusiasts, this is a must-have. Tequila Fortaleza Reposado is made from 100% agave and is fermented in open-air wood tanks, without fibers, as a commitment to purity. The extraction process followed is the traditional tahona method – using a stone wheel to crush the agave in a pit. It is distilled two times in a copper still and then aged in American white oak barrels. It boasts notes of citrus, caramel, butter, cooked agave, sage, vanilla, apple, and cinnamon.
Charbay Clear Vodka
If vodka is your preference, you will want to bring out the Charbay Clear Vodka. This vodka has been loved by many and is twice-named #1 vodka in the world by Spirit Journal! Food & Wine Magazine has also named Charbay Clear Vodkay as Vodka of the Year. All the praise is well-deserved, as this vodka is 100% pure grain, crafted in a four-column still, and filtered without charcoal or diamond dust. The result – a smooth, well-rounded spirit that will fit in perfectly at your holiday gathering.
Kubler Absinthe
Kubler Absinthe is a Swiss-style absinthe that is sure to impress your holiday party attendees. It is crafted by a fourth-generation master distiller from an award-winning recipe that dates back to 1863. Without any added sugar or artificial coloring, this first-rate spirit is created with Swiss wheat, hyssop (a member of the mint family), lemon balm, coriander, star anise, fennel, and Roman wormwood. This spirit is sure to make a grand statement at any holiday party.
Vintegrity Has You Covered
If you are interested in adding or replenishing stock of any of these festive wines and spirits to round out your holiday selections, contact Vintegrity today!